Gallery: "The Private Enemy" Book Launch Photos
The book launch took place at Jarrold Department Store, Norwich. They made a great display of my books around an old printing press, which seemed rather appropriate.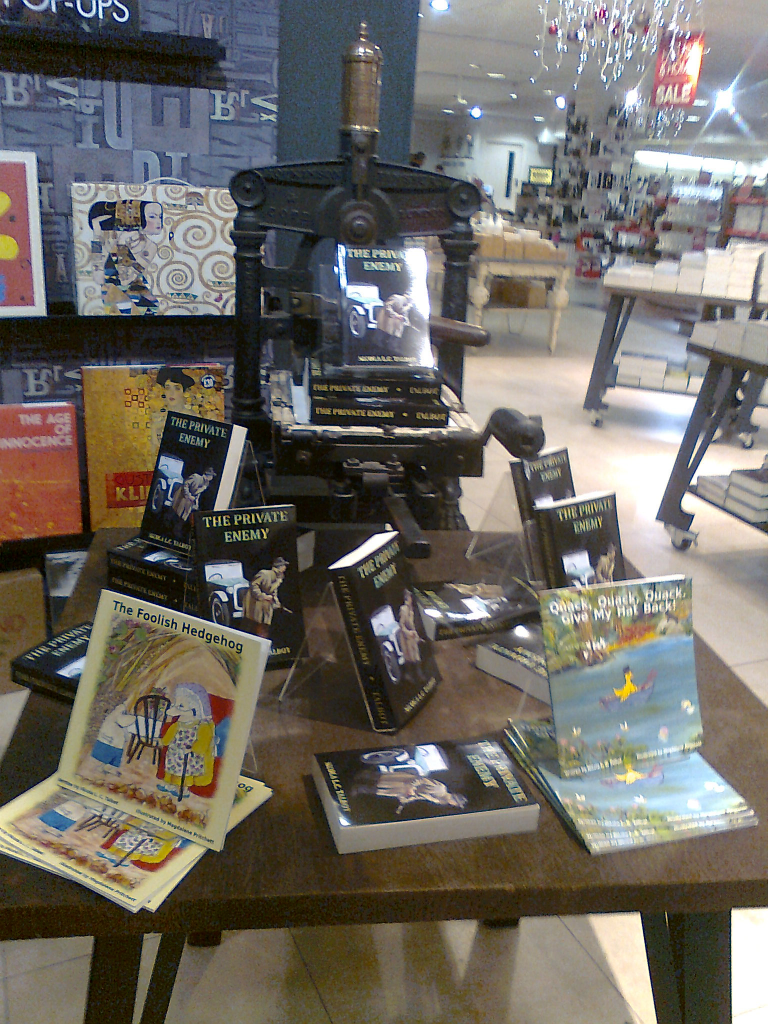 ---
Last modified: 2017-02-07.
The free resources on this site are funded by book sales, not by adverts. If you would like to help keep this site free of annoying third-party ads, please consider buying a book.